The Innovative Low Stress Training System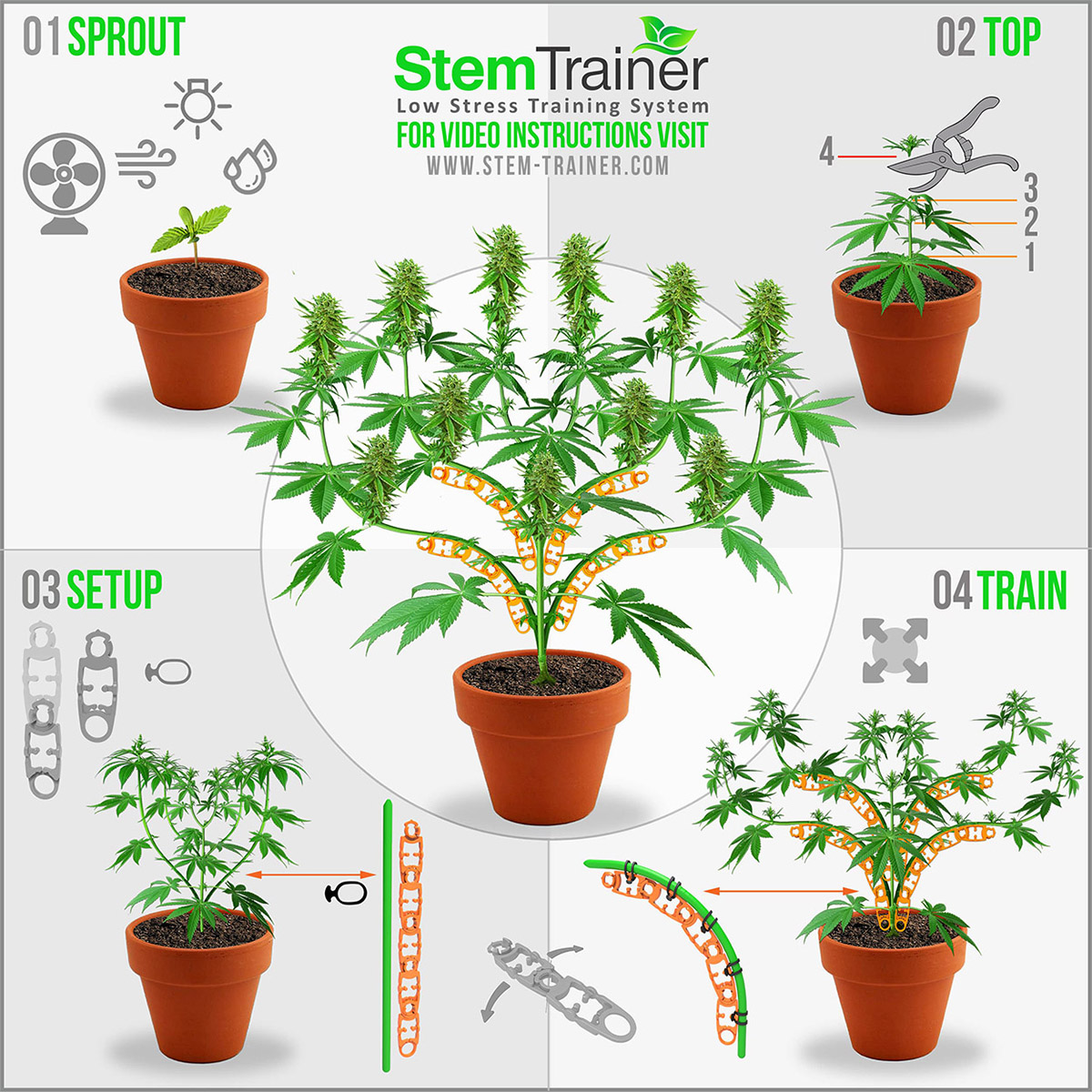 What Is Stem Trainer
Stem Trainer is the Most
Powerful
Low Stress
Training Product
On The Market. The Stem Trainer may be fixed to the stem or branch of a plant with rubber bands. The rubber bands allow for the natural movement and growth of a plant without constricting the plant's stem or branch. Once in place, the splint may be arched systematically, without the fear of overbending and damaging the plant, to manipulate the stem or branch by arching it away from the center of the plant, exposing the underlying growth to the light from above. This allows for full penetration of the light's rays, maximizing photosynthesis. This produces larger, healthier, higher yielding plants.
When To Start Using The Stem Trainer
Training typically starts 4-5 weeks into the growing cycle. Please reference our
"Training Video"
on how to properly use Stem Trainer. With the proper use of Stem Trainer you can begin to maximize your yield.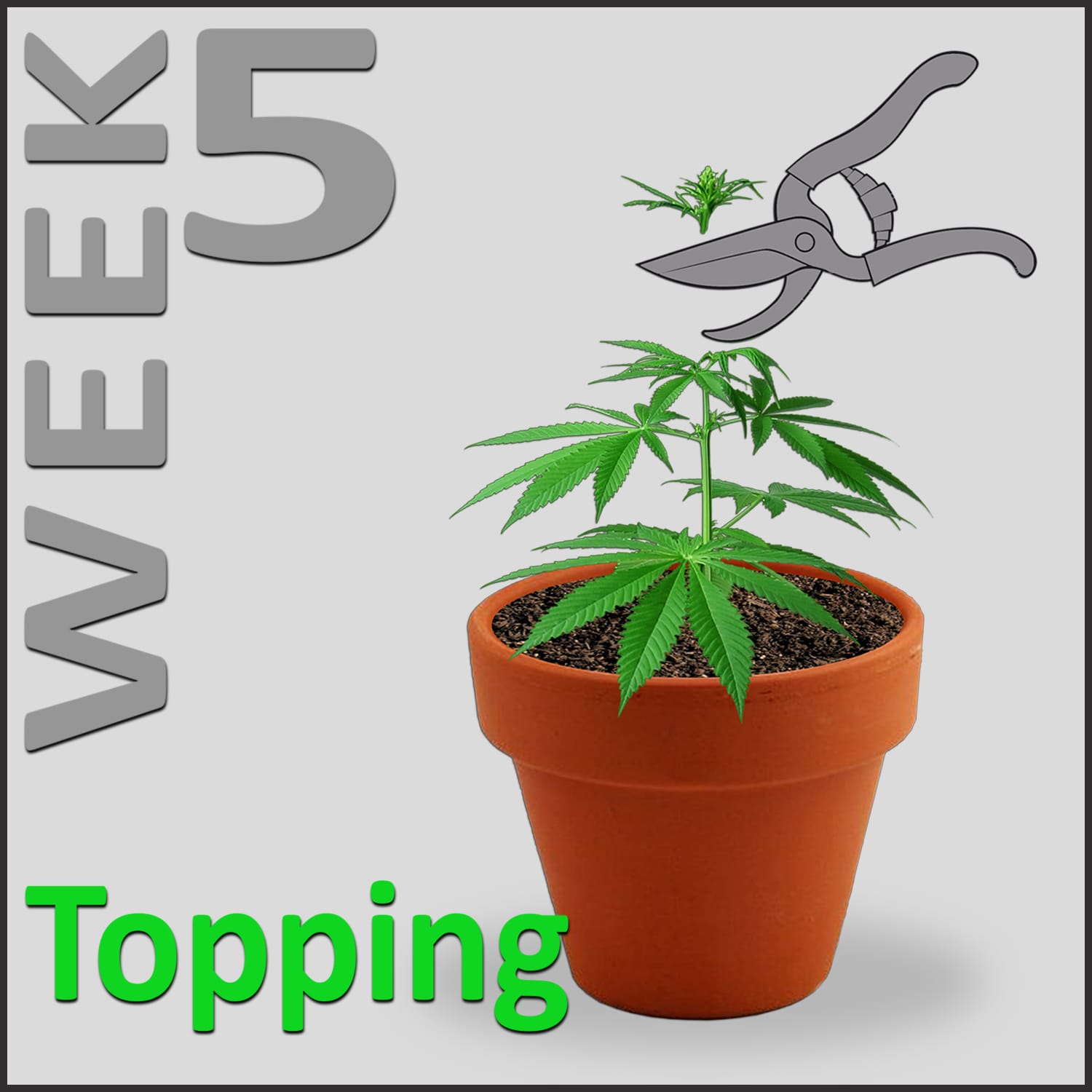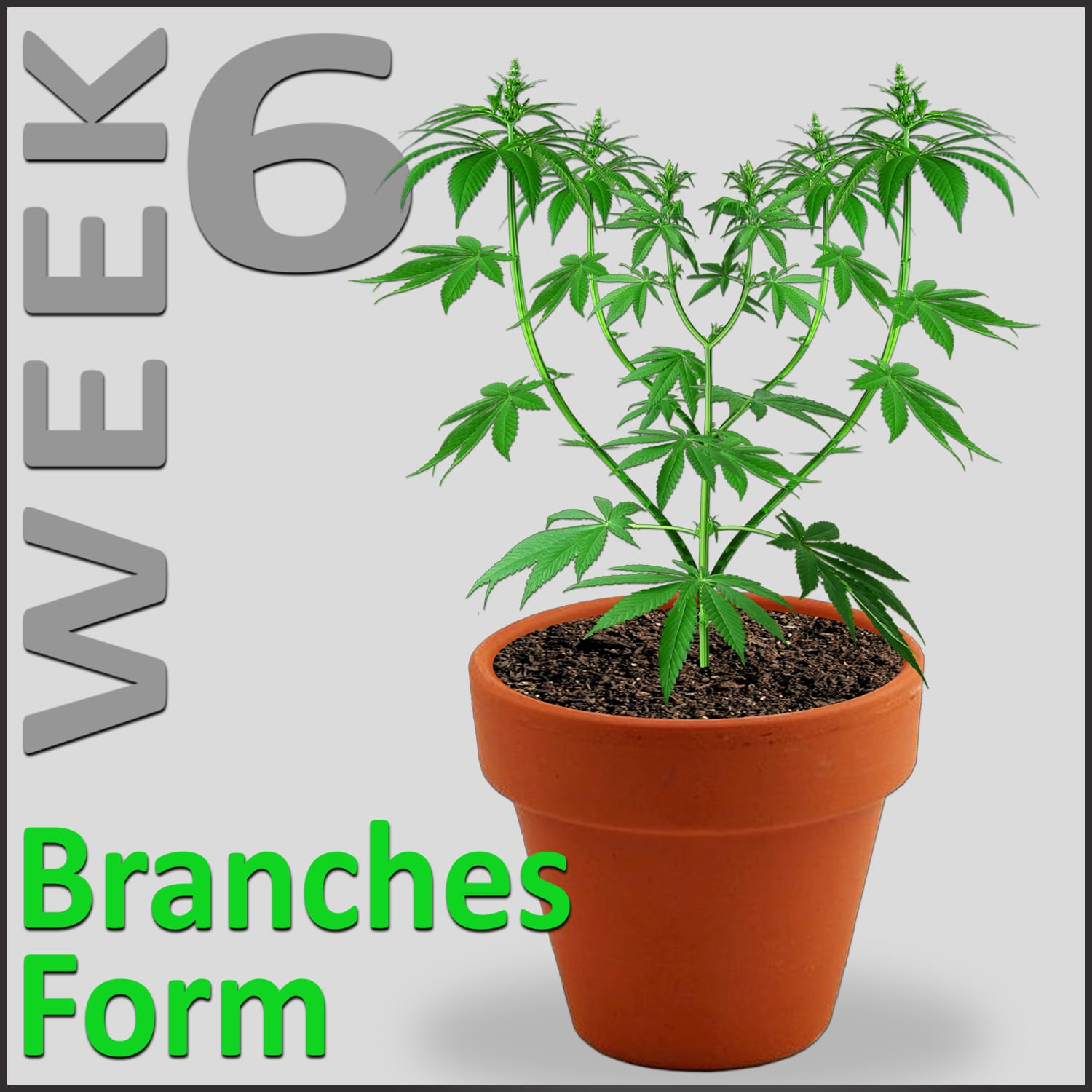 *Weeks may vary depending on growing conditions.
*Weeks may vary depending on growing conditions.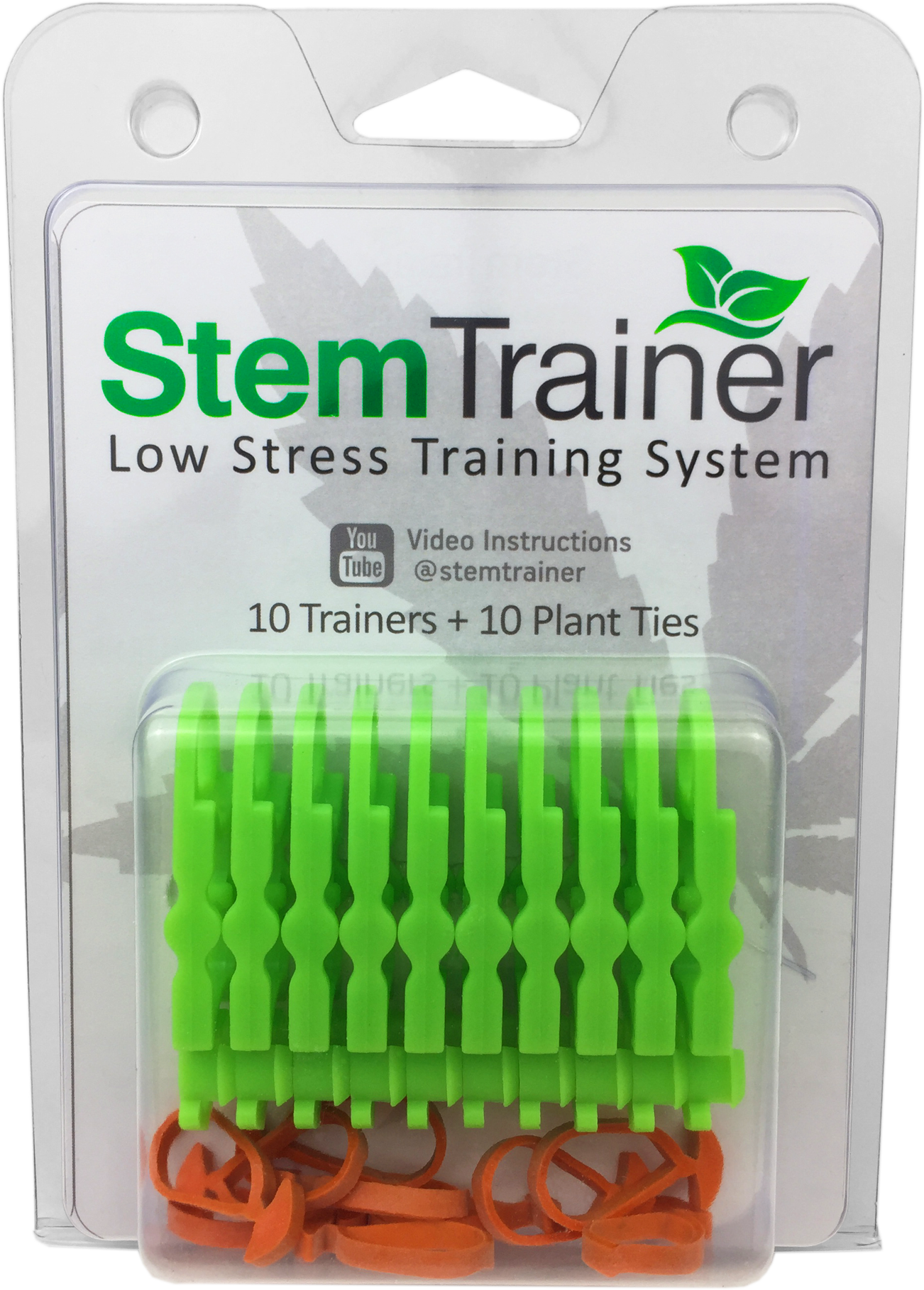 The amazing Low Stress Training System.
Stem Trainer uses multiples of a single part to link together into a semi-rigid splint. The connection point is indexed for multiple position rotation. Easily and safely attach to your plants stem and
Start Training Today
!
Benefits Of Using Stem Trainer
How To Use
Please watch this short educational video on how to use Stem Trainer before practicing at home. This video shows just how easy it is to install and use The Stem Trainer Low Stress Training System. Please feel free to
contact us
with any questions you may have.
A Leader In The Industry
Stem Trainer Is A Must Have For Your Plants: